Materials and Surface Finish
Shanghai Jinxi offers a wide selection of metals and plastic materials, and you can specify the materials you prefer depending on where and how they will be used. Meanwhile we can also give some advice to meet the specific requirements of your projects and can also save your costs from machining view.
Aluminum Alloy (6061/2024/5052/6063/6082/7075)
Brass and Copper Alloy (Copper 101/Copper C360)
Stainless Steel (SS303/304/316/316L/420)
Steel (1018/1045/4130/4140/718/P20/A36)
Titanium (Ti 2/ Ti 5)
ABS: High strength engineering plastic, used for many commercial products.
Acrylic: A clear glass-like plastic. Good wear and tear properties. Great for outdoor use.
Delrin (Acetal): Resin with good moisture resistance, high wear-resistance, and low friction.
Nylon 6/6: Offers increased mechanical strength, rigidity, good stability under heat and/or chemical resistance.
PC (Polycarbonate): With almost twice the tensile strength of ABS, polycarbonate has superior mechanical and structural properties. Used widely in automotive, aerospace, and other applications that require durability and stability. Solid infill parts are fully dense.
PEEK: Offering excellent tensile strength, PEEK is often used as a lightweight substitute for metal parts in high-temperature, high-stress applications. PEEK resists chemicals, wear, and moisture.
Finishing Services We Can Provide
You want your parts to look more unique in the market? then the surface finish will be a good way to realize the perfect effect. We are prepared to provide a full range of services from sand-blasting, printing, anodizing, plating, polishing, and painting to the exact color you want.
Why more and more customers prefer to add anodizing after machining? since it helps to resist corrosion, increase surface hardness, improve resistance to wear and dissipate heat. and it looks great too.
In my factory,the most often used colors are silver,black and blue which is available even for samples making. If you want to try different colors like golden,red,rose,etc, i'm afraid there should be a small batch quantity, since the cost will be too high to start up a furnace.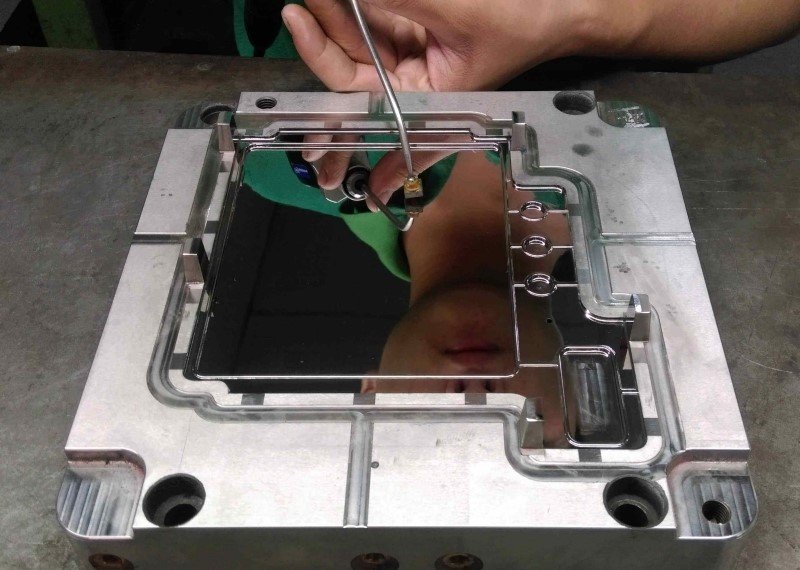 On some occasions, customers would require special surface finish like 0.8μ which can't be reached by machining directly, so polishing is ideal to achieve the clear surface. On the other cases like plastic molding, the products need to be smooth, we can also do it by polishing the cores and cavity.
The plating process is to add some layers on the metal surface. The most often used plating types we use here include chrome/nickel/zinc plating,etc. and we have the certified suppliers to provide this surface.
Plating is used to decorate objects, for corrosion inhibition, to improve solderability, to harden, to improve wearability, to reduce friction, to improve paint adhesion, to alter conductivity, to improve IR reflectivity, for radiation shielding, and for other purposes.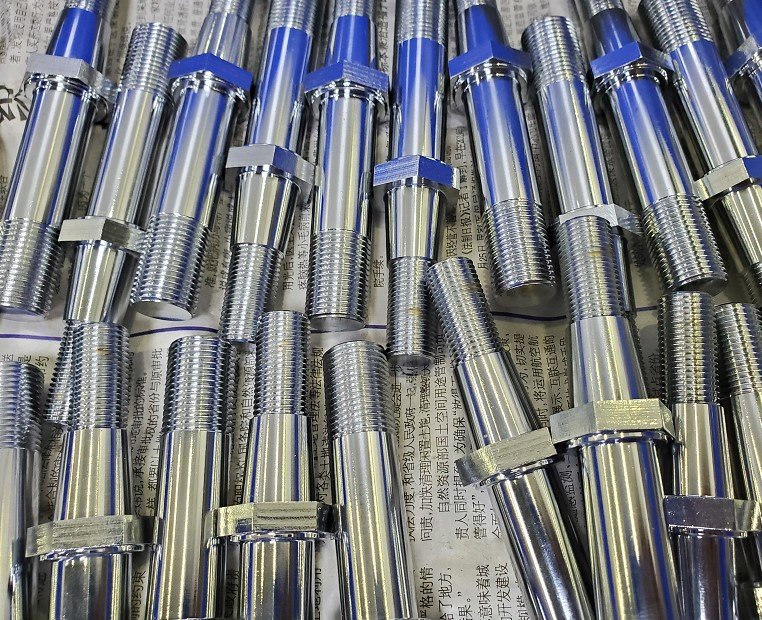 Sandblasting has been widely used to change the metal's surface, like the scratches or the machining marks. we have 2 sets sandblasting machines in house to do it conviniently if customer have this demand, generally speaking, sandblasting is often used together with anodizing. Check here if you want to know more of this finish.
shanghai jinxi is equipped with the most advanced equipment and we can help you stay competitive in this modern market. write us an email today and we will suggest you the right type of materials to get started. sales@imachinepart.com